Anthem Kit Launch
Why do we sing about bubbles?
Kit launch for the West Ham United 2023/24 Anthem kit.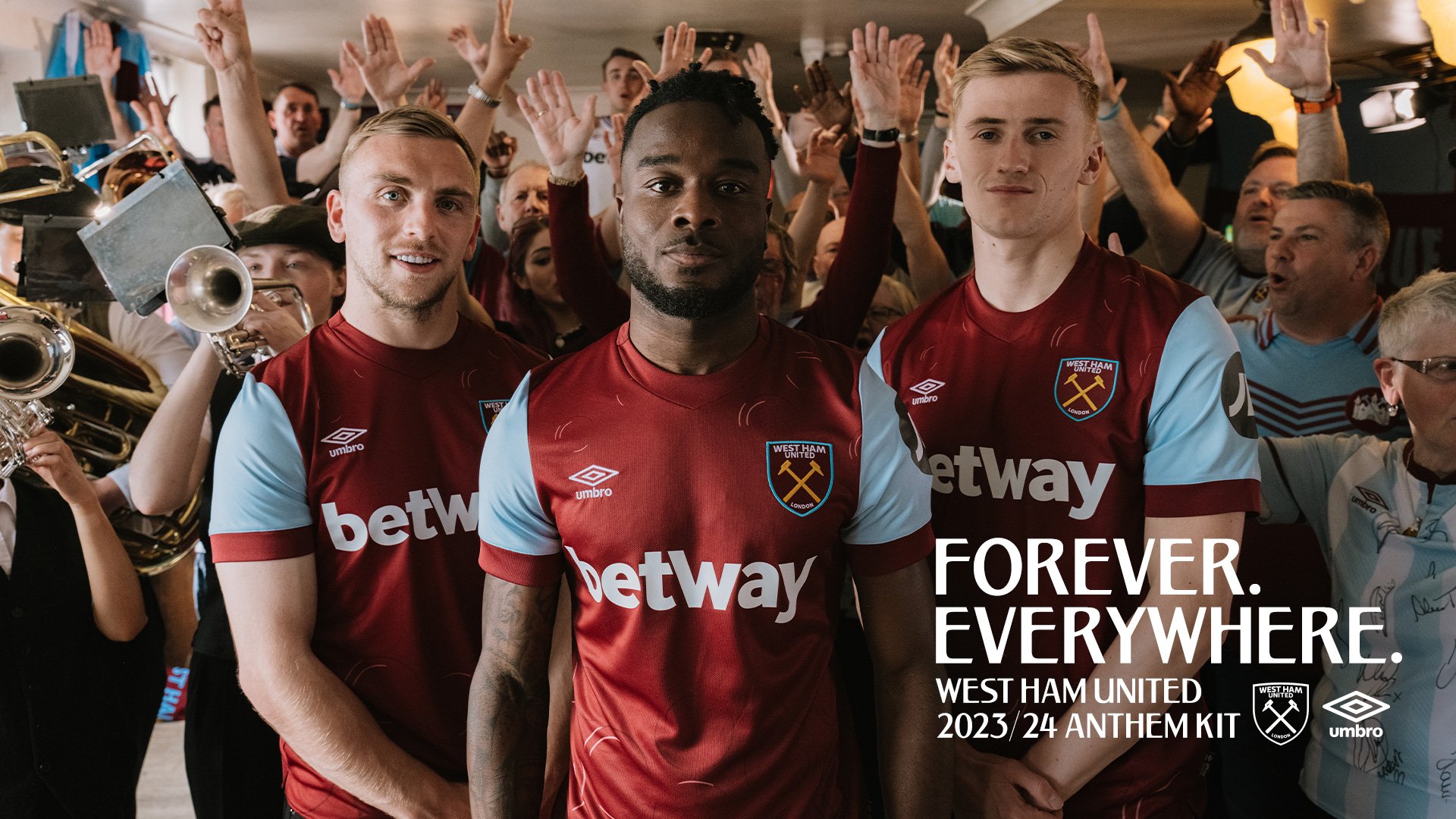 WTF partnered with the club to tell the story of West Ham's connection to I'm forever blowing bubbles and how they adopted the song. The full film with sound is here...
Bubbles and West Ham United go hand-in-hand, and there are several theories on how the Broadway song came to be synonymous with the Claret and Blue Army, who sing it loud and proud everywhere from East London to all corners of the globe. But whatever story you believe - it's our song. Our anthem. Our history. The fabric of our club.
The various urban myths came to life in the script with subtle references in the film. We sing it in East London, and it's recognised worldwide. It's our song of hope. Our song of pride. And we'll sing it forever.
Art Direction/Exec production - Neil Felton
Director - Marc Sethi
DOP - Andi Hampton
Producer - Emma Cain
Voice Over - Ray Winstone
Thanks to our talent: Jarrod Bowen, Maxwel Cornet, Thilo Kehrer, Alphonse Areola, Pablo Fornals, Ben Johnson, Flynn Downes, Hawa Cissoko, Risa Shimizu.
Hammers legends: Alan Taylor, George Parris, John Moncur, Martin Allen.
Guvna B, The Romford Drum and Trumpet Corps and 30 lucky West Ham fans.